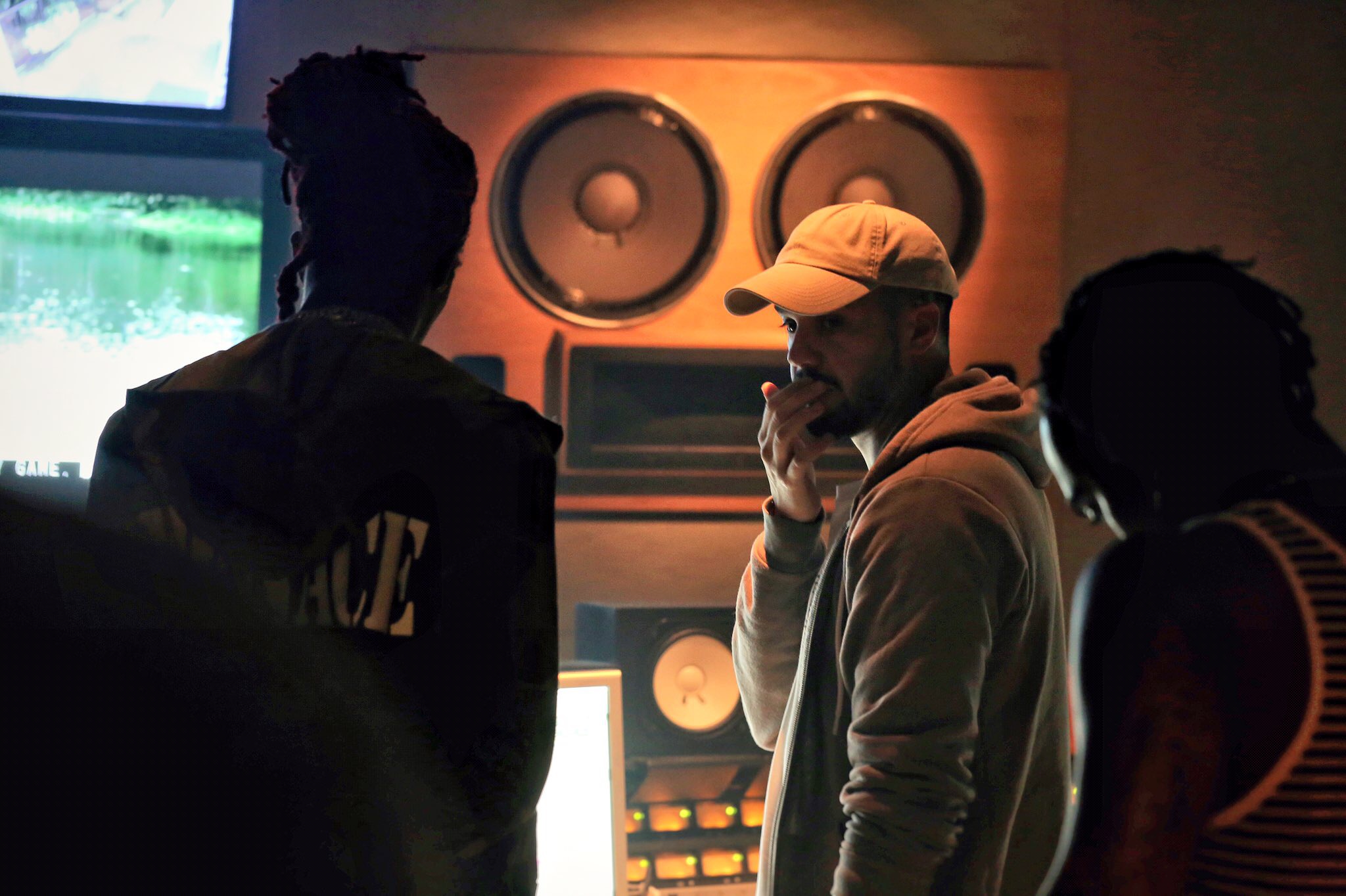 Alex Tumay
Mixing & Recording Engineer
Producer
That Sounds Better Inc.
BIO
Alex Tumay is a New York based engineer and producer. He began his career in 2010 when he moved to Atlanta, Georgia to intern at Soapbox Studios and Maze & Solitaire Studio owned by Ben Allen and CeeLo Green. Under the tutelage of Ben Allen and Jason Kingsland, Alex progressed from intern to assistant to the studio's main engineer. Ben and Jason laid the philosophical groundwork for Tumay's career. Two important lessons he learned: "How to get a real f***ing job" and "No one cares about how good you are the first time they meet you. They just care about how prepared you are."
In 2013, Alex transitioned to the Head of Engineering and Tech at DARP studios (Dallas Austin Recording Projects). While there he met a rising Metro Boomin. It was through his association with Metro that Tumay would go on to collaborate with artists and producers such as: T.I, Travis Scott, Rich Homie Quan, Birdman, Waka Flocka Flame, DJ Spinz, Southside, Sonny Digital, TM88 and Wheezy. Most importantly he would be introduced to Young Thug. It was the early chemistry between Thug and Alex that birthed the legendary producer drop, "Metro Boomin want some more."
Alex would leave DARP in 2015 to work on Travis Scott's Rodeo full-time in California. After finishing his contributions to Scott, Alex took a larger role in Young Thug's career. The two spent the early months of 2015 finishing the recording of what would become Slime Season 1, Slime Season 2, and Barter 6. From there Alex became Thug's full-time tour DJ during his West Coast and European tours. Once back from Europe, Alex reunited with Metro Boomin to help him shepherd the creation of 21 Savage's standout mixtape, Savage Mode.
Currently, Alex resides and works in New York City. His work has been featured in Complex, Fader, XXL, & Genius. He has also been a guest lecturer at the Red Bull Music Academy. In 2017, he has worked with Big Sean, Kodak Black, Wyclef Jean, OT Genasis, Sahbabii, Nav and mixed the entirety of Young Thug's critically acclaimed Beautiful Thugger Girls and 21 Savage's ISSA. He is now in the process of creating a lecture series for those interested in audio engineering and engineers looking to improve their mixing techniques.
(Bio by Charles Holmes)
Alex Tumay graduated Full Sail in 2010. Like so many audio engineers Alex left school burdened by the weight of massive student loans in a hyper competitive job market. Since graduating, he has sought to help and prepare people with a more thorough understanding of the trials and tribulations they will face in the music industry. No one should be saddled with debt in their quest to obtain a great education in music.
His solution is providing a low-cost, alternative service where aspiring engineers/producers/musicians can learn what it takes to be an audio engineer. After eight years in the industry, Alex brings a wealth of knowledge and experience culled from working in multiple genres of music. The lecture series is an intensive day long class meant to prepare aspiring engineers with the information necessary to face the challenges one will face on their first day in a studio. However, it is not meant to replace a four-year degree, but instead, provide an alternative set of information and perspectives.
Institutions that offer Audio Engineering as a major promise job placements at a much higher rate than is attainable in an increasingly shrinking profession. As part of the lecture series, Alex will provide an applied and specific form of education that goes beyond the scope of what is generally taught in school. The lecture will include: a live demo of how to build a typical "prosumer" recording studio, explanation of the concept of signal flow, and a live recording/mixing session. Also included in the series are specifics lessons on theory, how to use Pro Tools, and learning proper microphone technique. Professional development tips, such as how to write a résumé, the process of getting an internship, how to get a job, how to collaborate effectively in the studio, and the ways in which to conduct yourself in the industry will also be provided.
Attendees will receive a flash drive containing mixing and recording templates, all the material covered in the lecture, and a drum kit created by Ricky Racks (production credits include Young Thug, Migos, and Lil Yachty) and Alex. Each lecture will also include multiple guest lecturers with a wealth of experience in different aspects of the music industry. By utilizing the sources provided accompanied with personal studying of the lessons you will be able to walk into a studio capable of doing anything asked of you.
Podcast
Starting this fall there will be a bi-weekly podcast covering unique perspectives on the music industry. Guests will include artists, writers, comedians, and colleagues discussing new releases, industry politics, and the science behind music.
Alex Tumay
Mixing: mixing@alextumay.com

General: management@alextumay.com
Becky Scott
Artist Manager: becky.scott@redlightmanagement.com